A perfect place to start your FPV experience if you don't want to build or tune your own quad. This RTF (Ready to Fly) FPV Drone kit features the AcroBee Lite as well as the super durable cockroach frame. This kit already comes assembled and configured in Betaflight and bound to the radio. Simply turn on your radio, plug in a battery to your quad, turn on your goggles and fly! No building or tuning required, just turn on and fly.
Compact & Portable
We set out to make the most compact and convenient RTF on the micro market. Box goggle designs are great for saving cost, but because of the size, they take up tons of space which makes portability difficult. Our design lets the AcroBee sit safely inside a removable tray in the goggle, which also houses the battery storage (up to 12) and charger.

Easy to Charge
Thanks to our simple design, the radio and goggle batteries are both internal and charge through a micro USB cable for super easy and convenient charging. Charging your Nitro Nectar batteries is easier than ever with the internal Nectar Injector charging built into the AcroBee tray, plug in a micro USB cable to power it and start charging up to 4 HV lipos at a time.

Goggles / Portable FPV Screen
Don't feel like using the box goggles to fly? No problem! The FPV screen is magnetically attached to the box goggle and has a strap that is removable so you can take the screen out to walk around with to watch others fly or let your friends see while you fly around. Covers 48 channels so you can view 5.8Ghz video on all bands and channels, with an auto-channel scanning function that lets you find your channel super fast!

Simulator Support
Our radio features built-in support to work with flight simulators on computers. Simply put the radio into flight simulator mode (See Manual) plugin via a micro USB data cable to your computer, and it will show up as a USB joystick which can be configured in your simulator.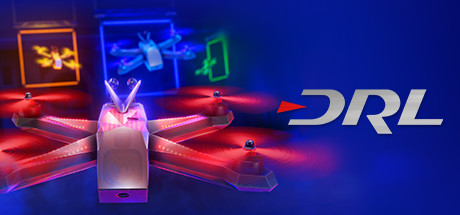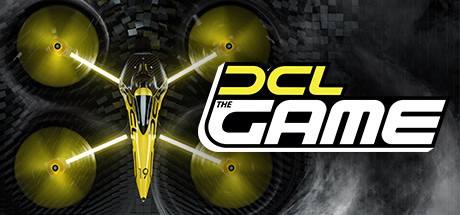 SPECIFICATIONS:
Radio / Goggle Specifications
Radio Battery: 800mAh (5 hours)
Radio Input Charging Voltage: 5v
Radio Protocol Compatibility: FrSky
Goggle Battery: 1200mAh (1hr 50min)
Goggle Input Charging Voltage: 5v
Goggle Screen Resolution 480x272
Goggle Receiver Channel: 48ch
 AcroBee Specifications:
BeeBrain Lite FC (FrSky)
Bee Eye Camera + Goober Canopy
Super-durable Cockroach Frame
Gold brushed motors
AZI Props
INCLUDES:
1x Premium Carrying Case
1x AcroBee Lite
1x Radio
1x FPV Goggles
1x Micro USB Cable
4x Nitro Nectar 250HV Batteries
4x Spare Propellers
FPV REGULATORY NOTICE:

The use and operation of this type of product in many countries may require a license and some countries may forbid its use entirely. It is your responsibility to ensure that the use of this product meets the requirements imposed by your government's rules and regulations for RF devices. Do not purchase this product if you are unsure of the government requirements or are not able to comply with them. Custom Quads cannot be held responsible for your actions if you purchase and/or use this product in violation of your government's regulations. By agreeing to our terms and conditions during the check-out process, you also agree to have read and to understand this notice.

BATTERY SAFETY:
Batteries should NEVER be left unattended while charging.
Be absolutely sure that the Lithium Polymer charger settings are correct for the battery pack being charged – both voltage and current settings.
Lithium Polymer must be CHARGED and STORED in a fire-safe container like a Lipo Sack.
Do not charge batteries near flammable items or liquids.
Keep a dry fire extinguisher nearby or a large bucket of dry sand, which is a cheap and effective extinguisher.
Never charge inside an automobile even when parked.
KEEP BATTERIES AWAY from children and pets at ALL times.
Never discharge below 3.5V per cell as it may cause permanent damage and void warranty
Battery may explode if damaged or disposed of in fire
Never leave batteries inside a car on a hot day or any other place where temperature may exceed 140F / 60C.
Although environmentally friendly, lithium polymer cells must be FULLY discharged before disposal. Use a resistor setup (light bulbs, for example) to accomplish this, to avoid the possibility of a short-induced fire after disposal.
Immediately discharge damaged batteries at 1/2 C rate and dispose
Do not put the loose cells in a pocket, bag, or drawer where they could short-circuit against other items, or the battery tabs could be pressed against each other.
Take care that the cells are not punctured, especially by metallic objects like hobby knives.
If the electrolyte in the cells should get on your skin, thoroughly wash with soap and water. If in the eyes, rinse thoroughly with cool water. Immediately seek medical attention for this, or for burns.